Aris
Royal. Historical. Atmospheric.
A piece of equipment that aims to bring back the old charm of historically charged places.
Thanks to its wide range of light intensities, variety of light distributions and different control options, ARIS is the perfect solution for elegant urban spaces.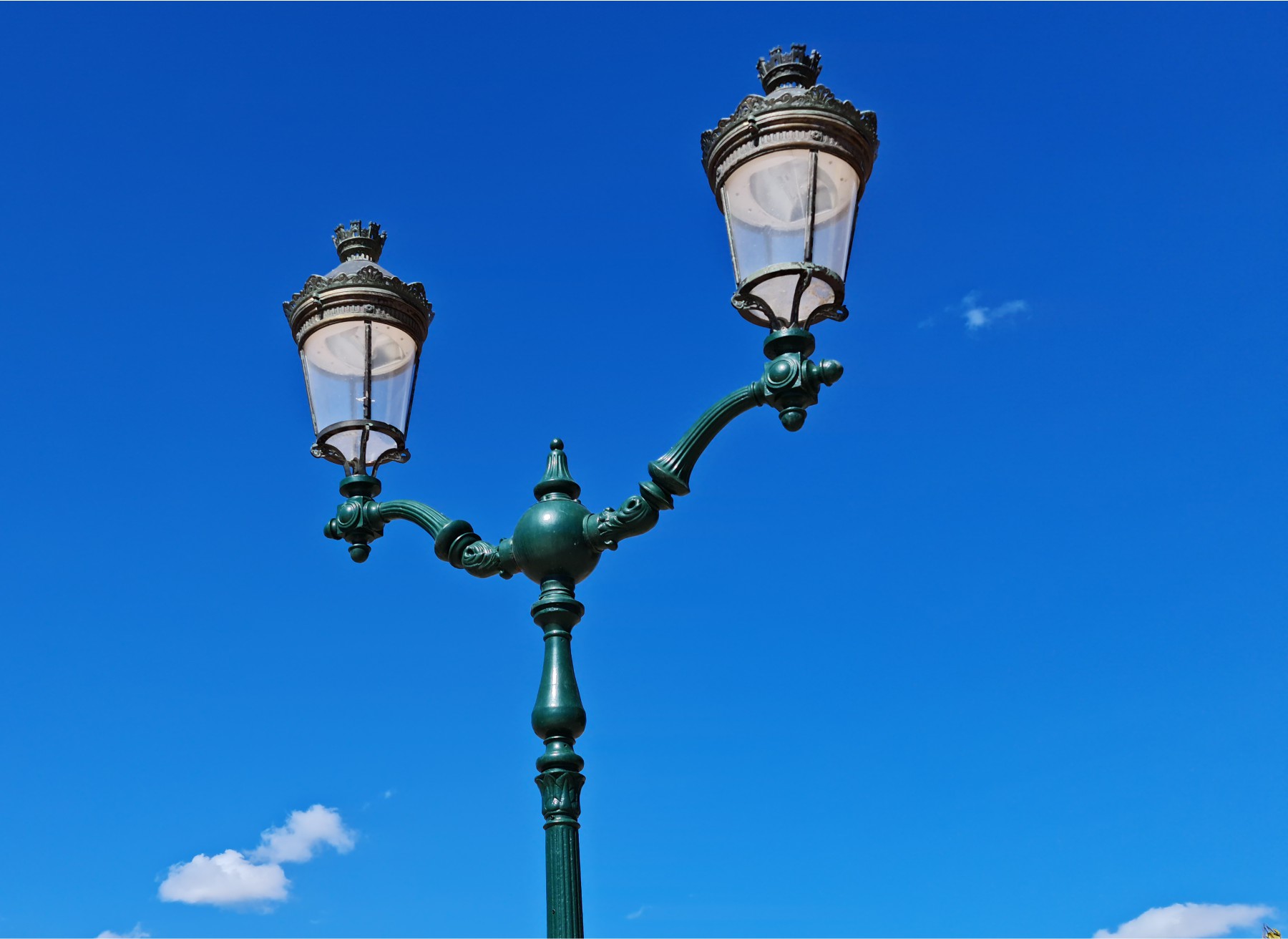 Real benefits
The benefits support the highest level of outcome currently possible.
100% recyclable.
Environmentally friendly
Telemanagement
compatible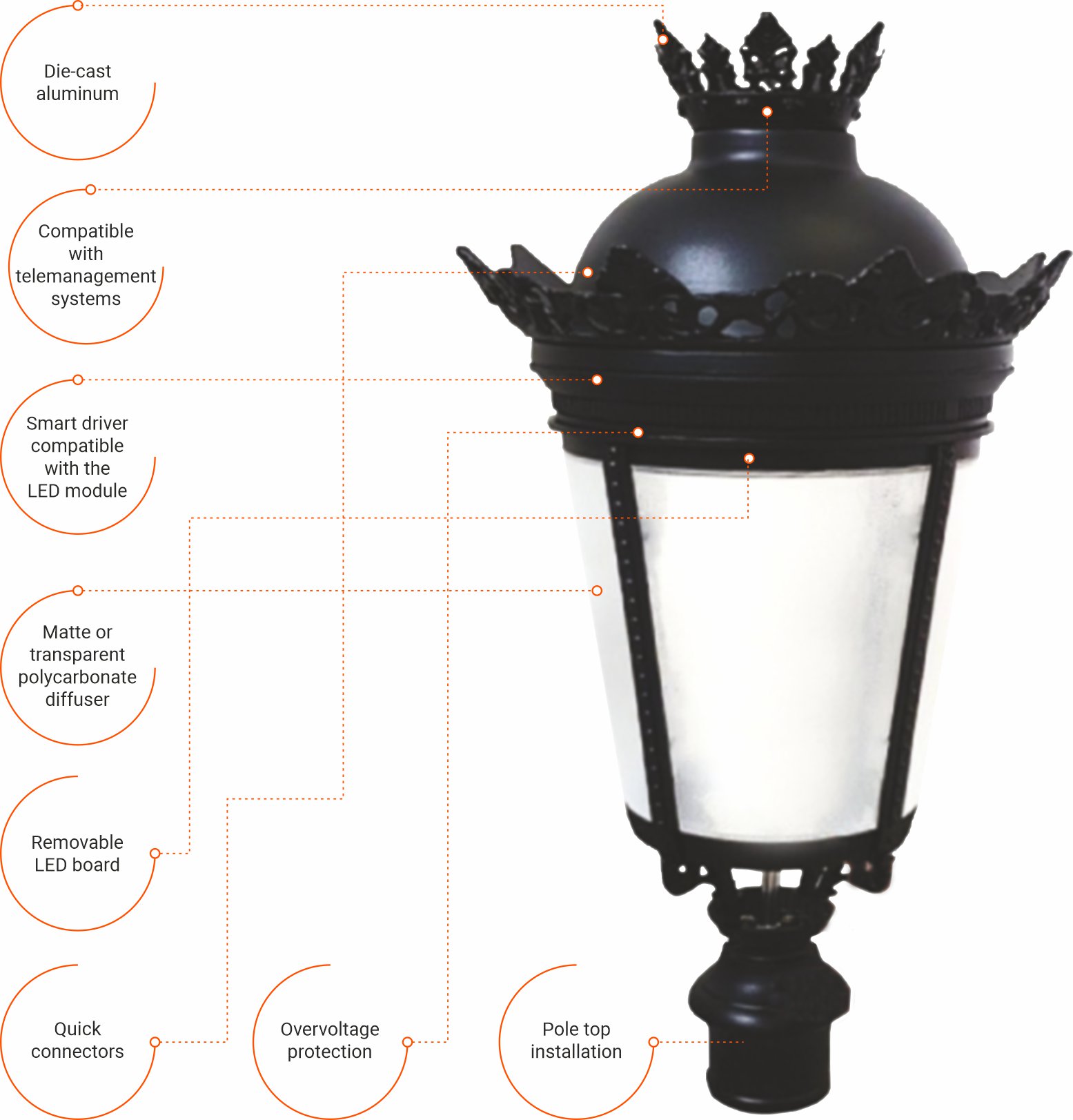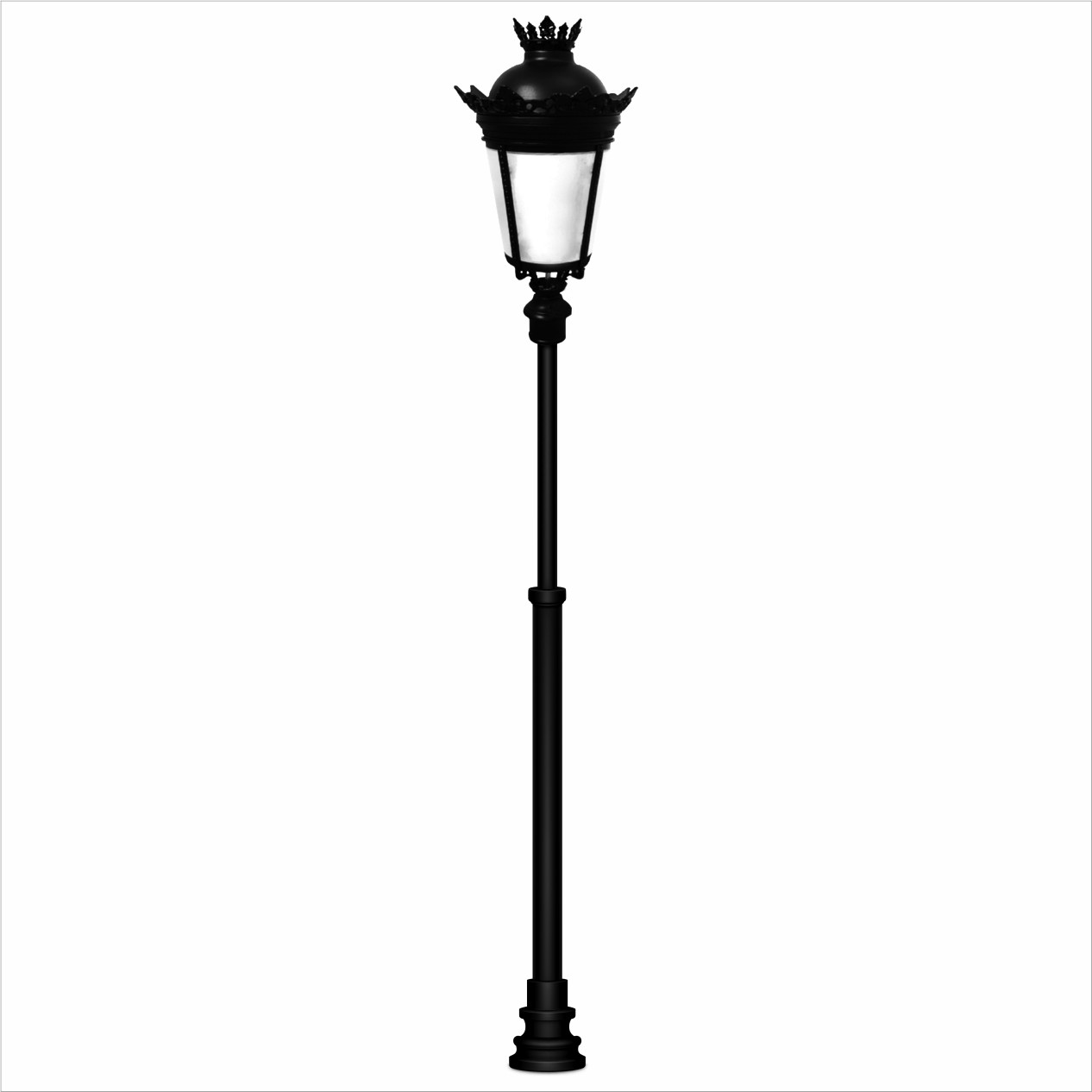 Control systems
Aris is compatible with the NEOS remote management platform, providing remote control and automatic operation of luminaires.
switch-on/switch-off

light power adjustment

measurement of electrical and lighting parameters

control over the number of operating hours

self-monitoring alerts and failures

colour temperature change

multifunctional sensors interaction

operation according to custom scenarios

access to lighting network map and specific details

ZERO operating costs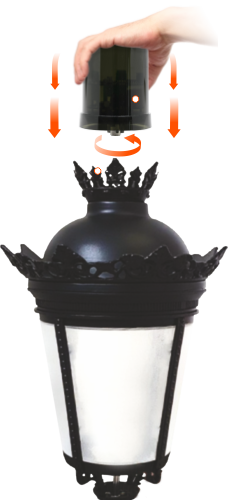 The sensors integrated on Aris are interfaced with the NEOS remote management platform to provide complete control, monitoring and efficiency for the lighting operating schedule depending on the presence of vehicular and pedestrian traffic or weather conditions, automatically according to preset schedules or manually as needed.
Light intensity and colour are programmed to change automatically to enhance visibility.
Energy independent street lighting
Promoting electricity production from renewable energy sources (RES-E) is an imperative objective of the current period motivated by environmental protection, increasing energy independence from imports by diversifying energy supply sources, as well as economic and social cohesion reasons.